The Caladesi Portuguese Water Dog is a strong, robust, medium-size dog with a non-shedding curly or wavy coat. They are naturally exuberant and highly intelligent dogs. They are very mouthy as puppies and in need of proper positive training. The Caladesi PWD can be quite inclined to make their own decisions. With authority, love, patience, and proper training, good behavior is reinforced and bad behavior can be deterred.
Delta
Inl CH. Akc CH Ferncliff's Deep Delta Dream, TDI, CGC, BN, CD
10/15/2002 - 10/1/2017
At 15 months old Delta became a National Champion. At 19 months old she earned her AKC Championship. Delta has also earned the Canine Good Citizens award and the Therapy Dog International award. She has been working as a registered therapy dog with special children since she was 9 months old.

She is survived by her daughter Echo, Granddaughter Tango, Great Granddaughter, Savannah, Great Great Granddaughter Candi and many other Grandchildren for 3 generations of Caladesi. She was LOVED and is missed by many.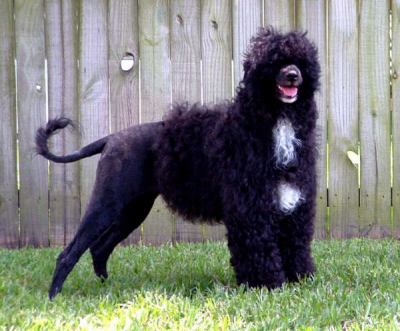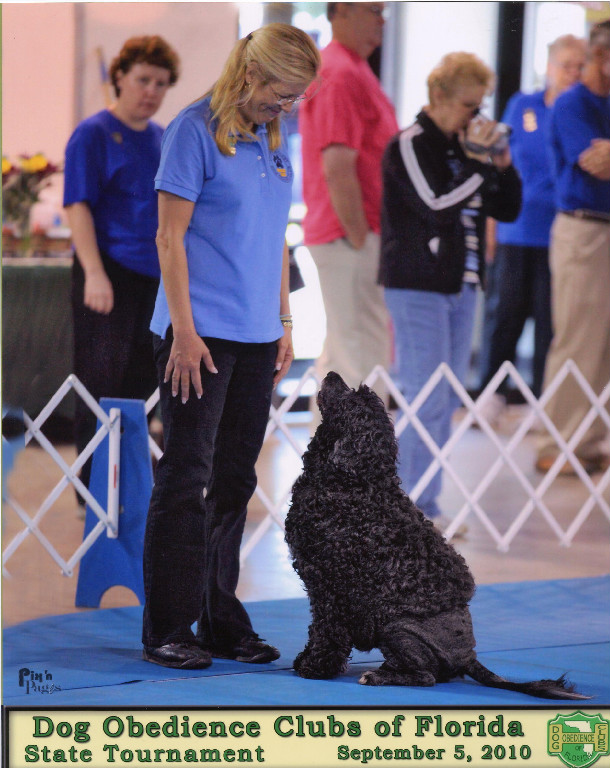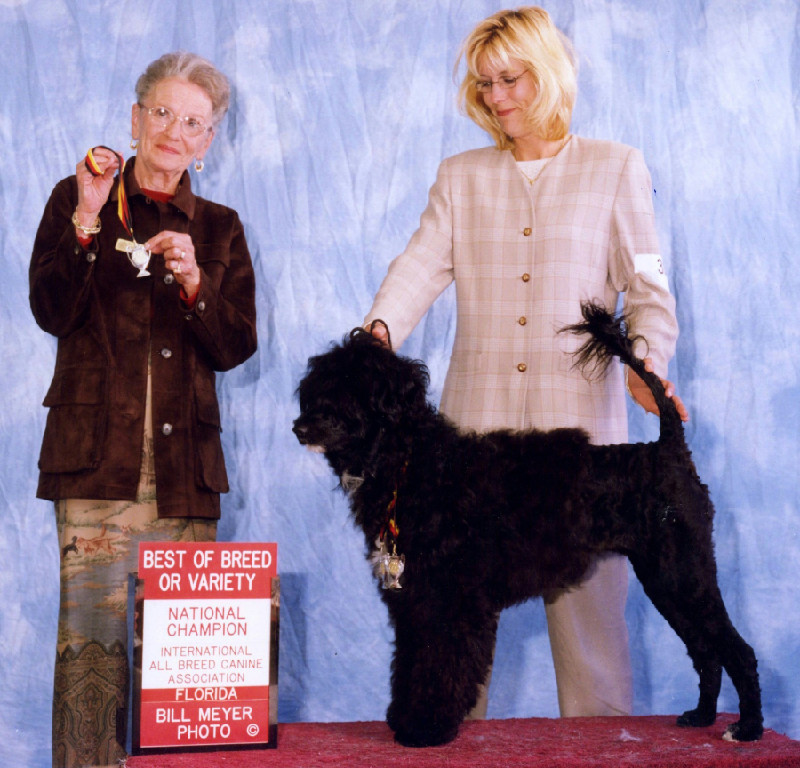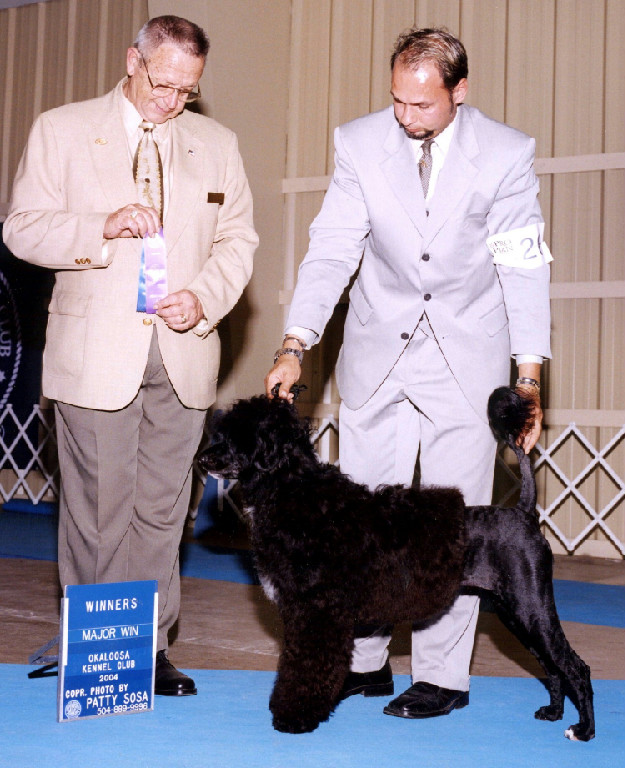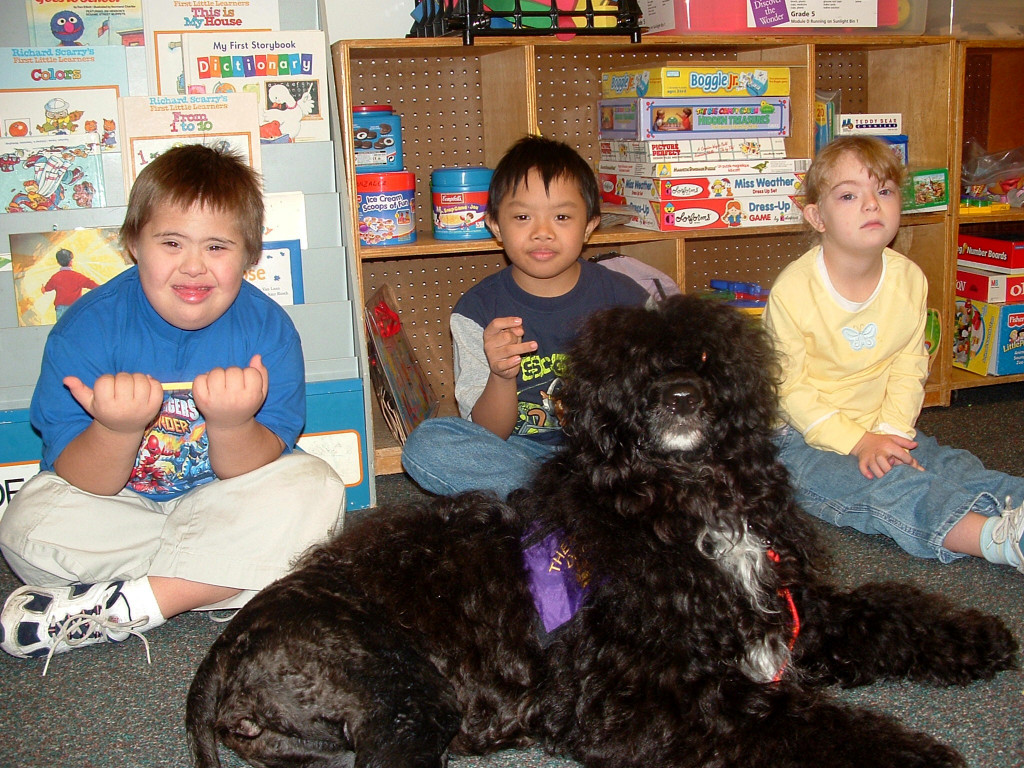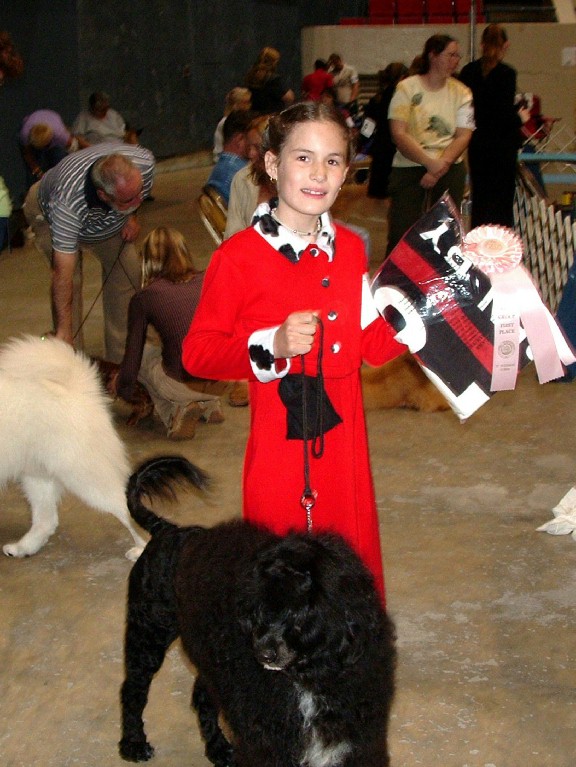 Echo
CH. Caladesi Echo Of A Dream, TDI, CGC, BN, CD, AWD
Echo's debut was at Eukanuba Invitational in Tampa, Florida, January 14–15, 2006. She was displayed for hours at the PWD Breed Booth sponsored by AKC. Echo showed for the first time on January 21, 2006 in Brooksville, Florida at the regional club, USSPWD. Echo showed in the Atlanta and Perry, Georgia shows and during the January Circuit in Florida.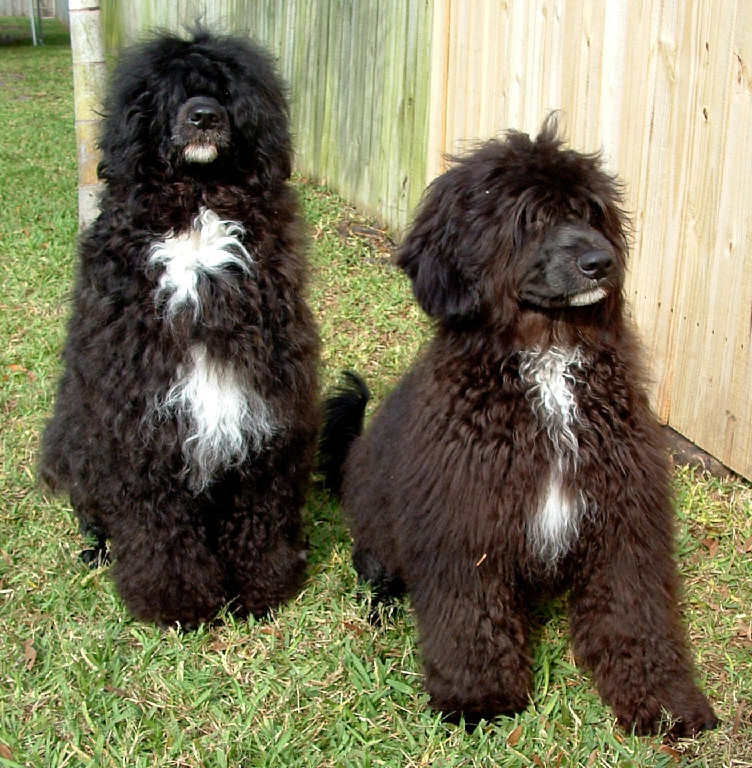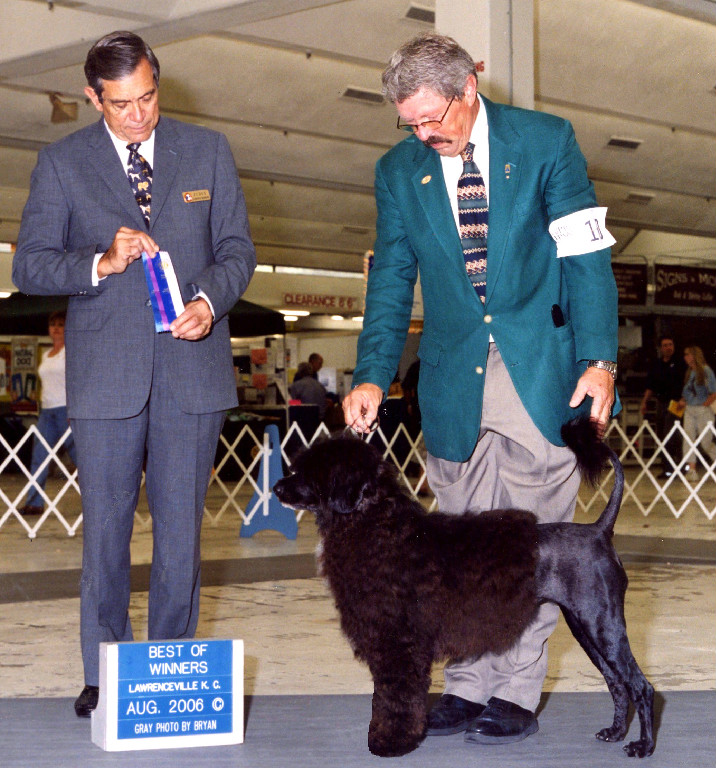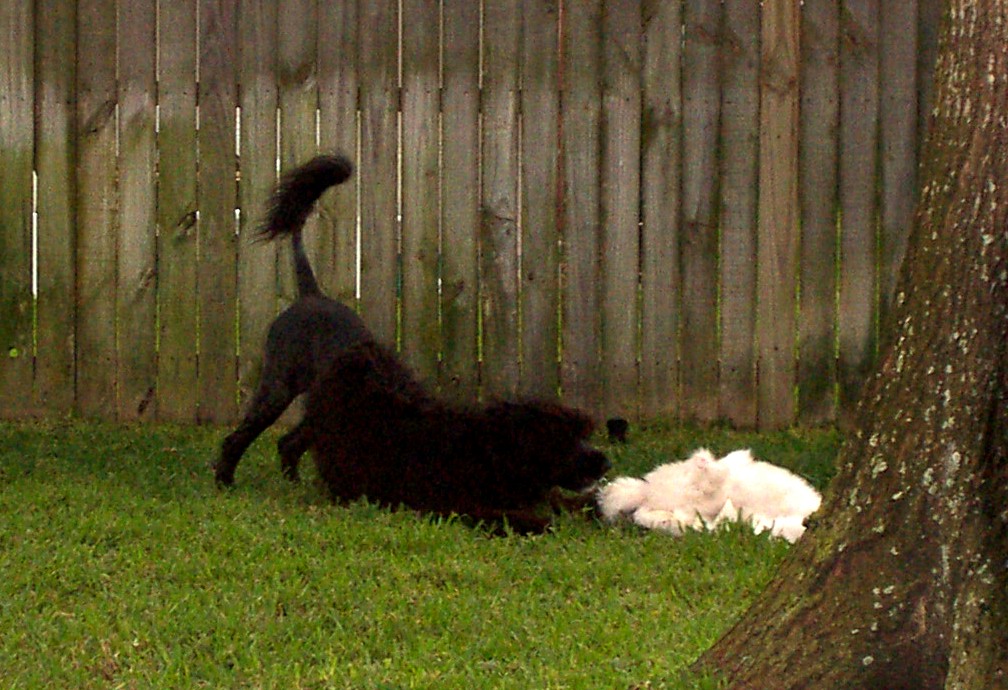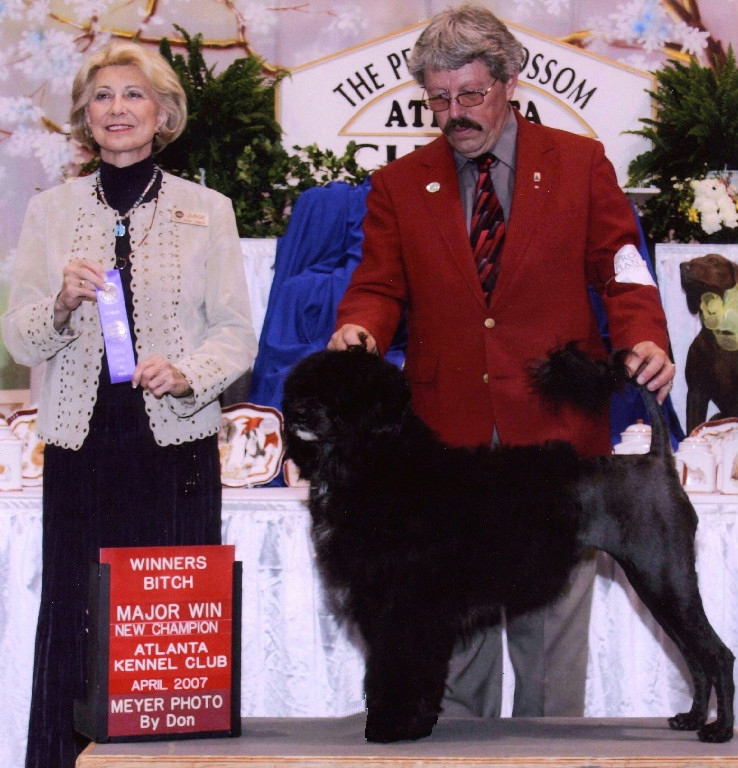 Tango
CH. Caladesi Dancin' To The Dream, CGCA, CD, WWD
Tango earned her AKC Championship finishing Best of Opposite to her Dad winning Best of Breed.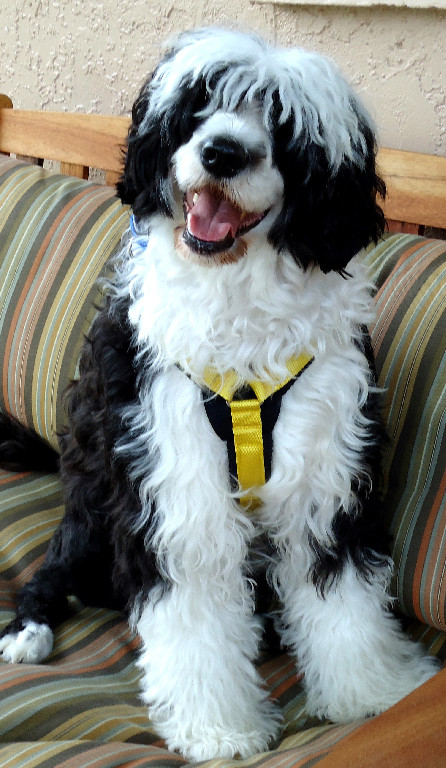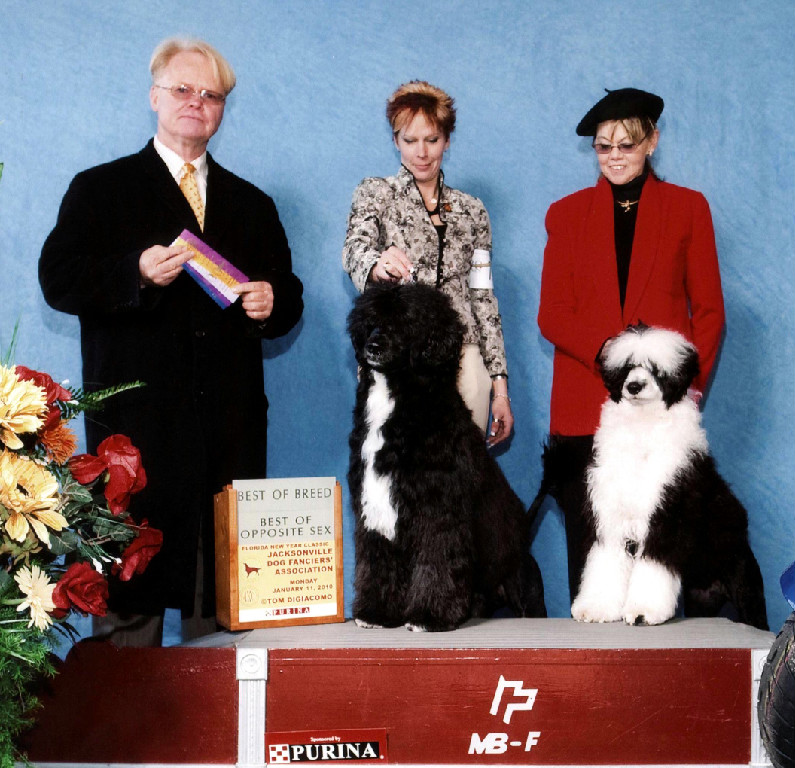 Candi
CH Caladesi Eye Candy
Candi has showed a few times placing every time getting her points necessary to become an AKC Champion. She got her first Major in the Working Dog show in Tampa, FL. She is a great retriever, hard worker and easy to train. Her next acheivement will be a working dog title in the water. She loves the water love to retrieve and she has never met a stranger. Watch for her next year. She is the next generation of Caladesi coming in 2019.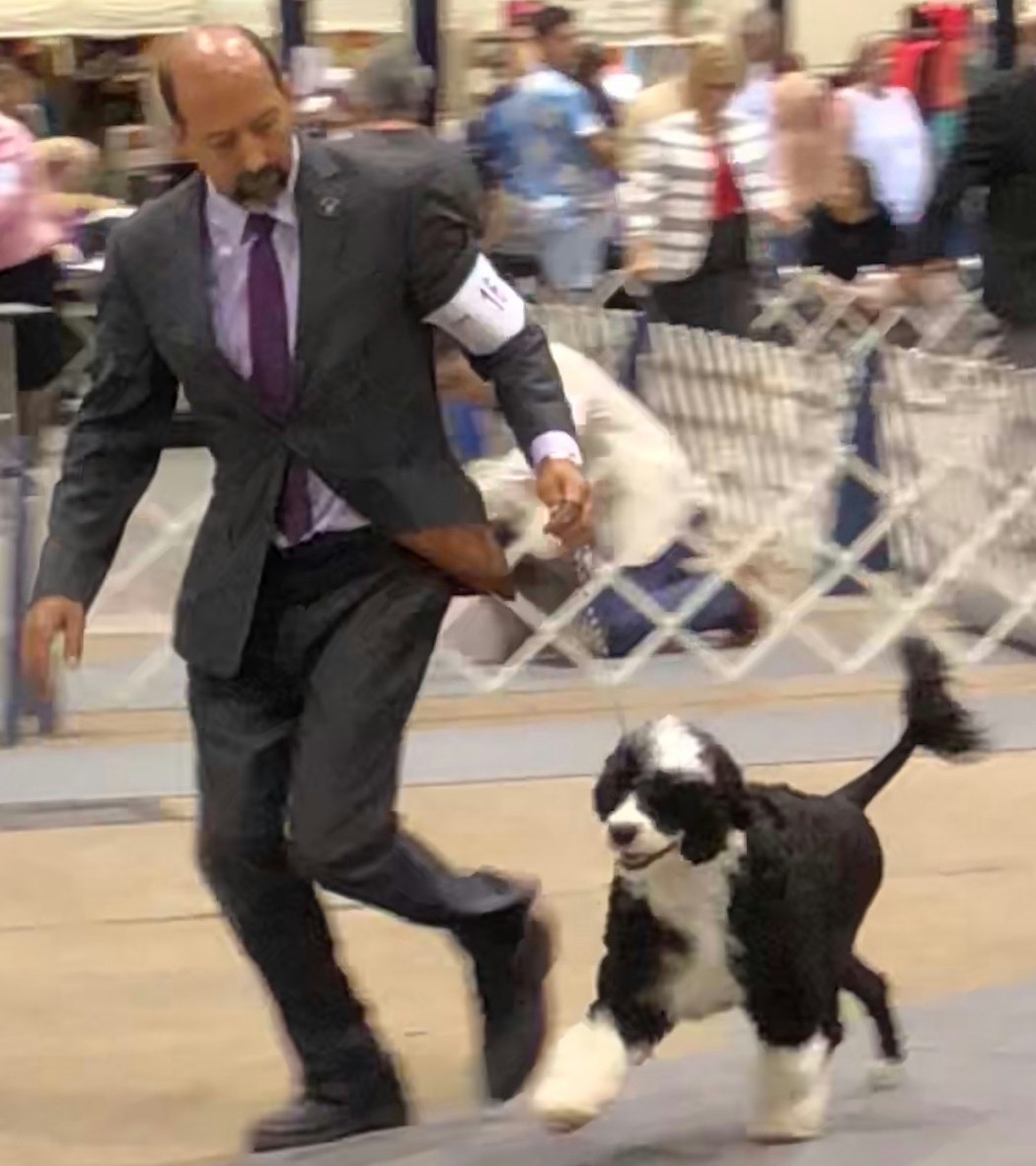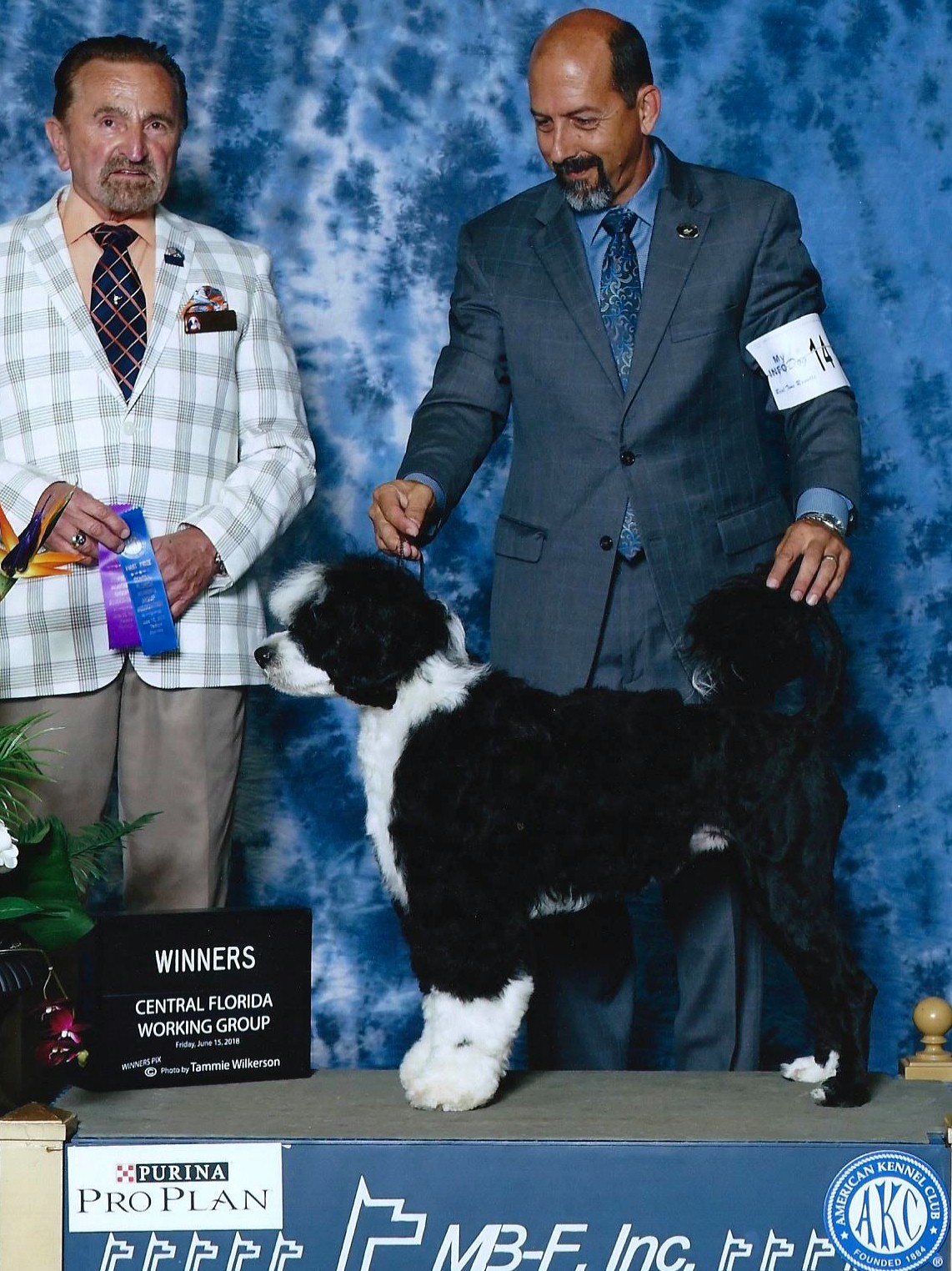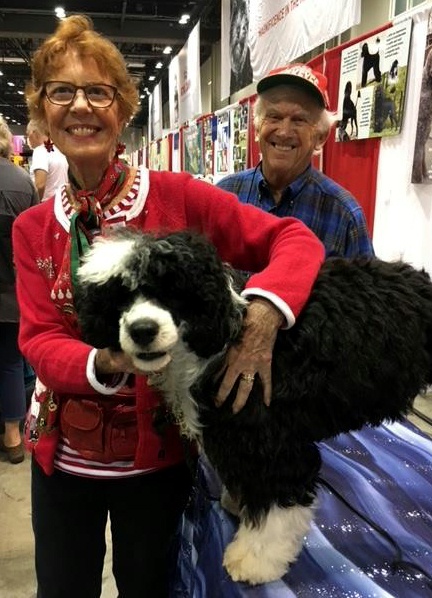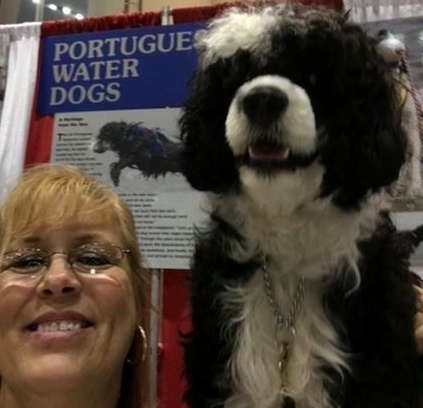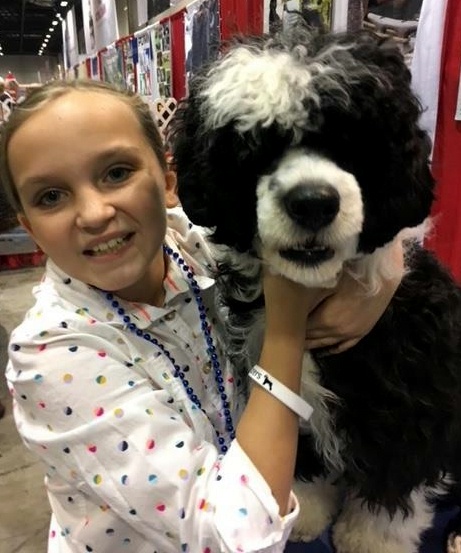 Flame
Caladesi SexSea Flame, CGC TKN
Flame is the daughter of Savannah CH. Caladesi's An Affair To Remember, CGC, CD, TND & Drifter - GCH. CH. Driftwood Call Me SexSea, CGC, WWD, AOM, AOE, POM.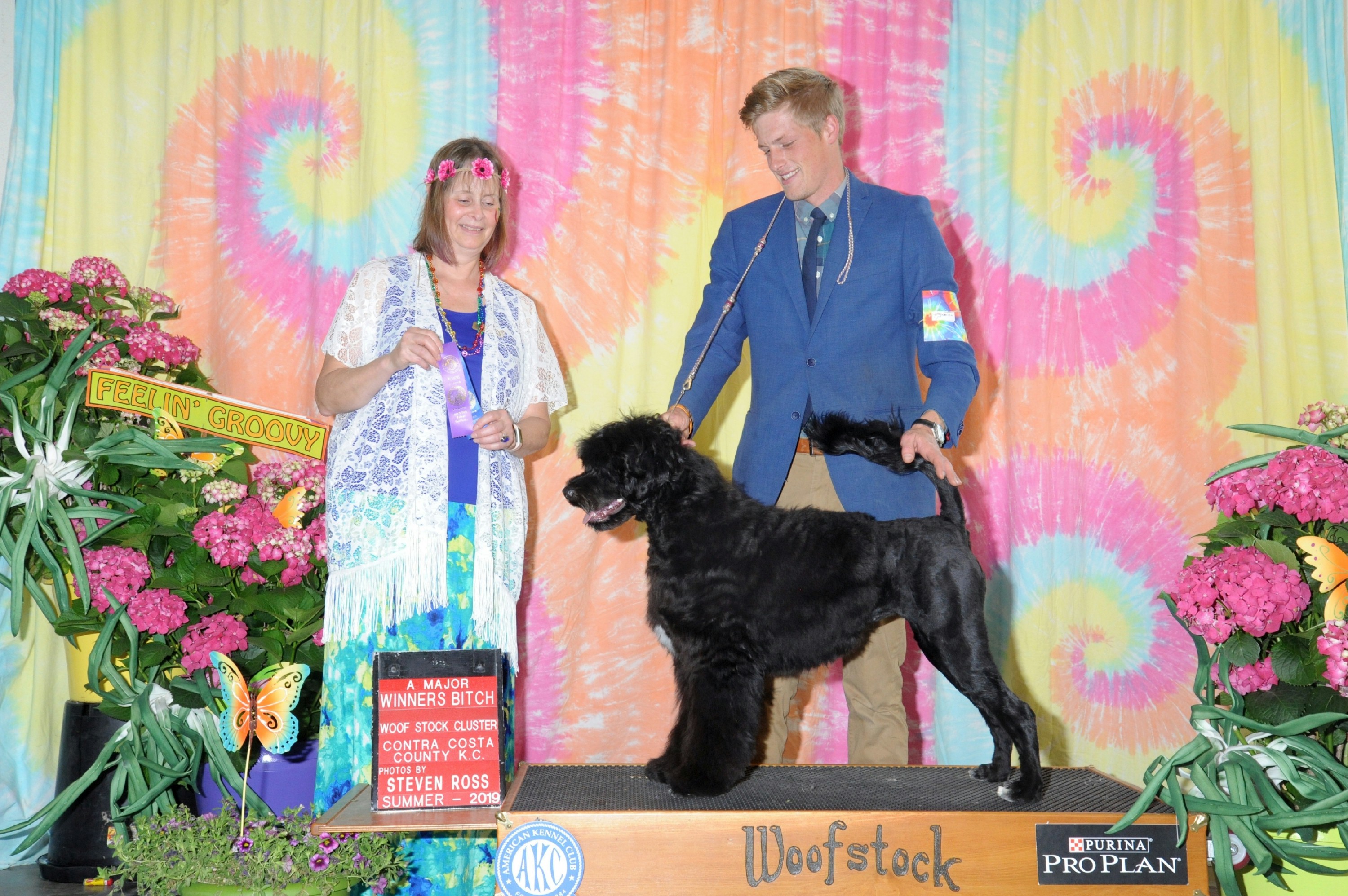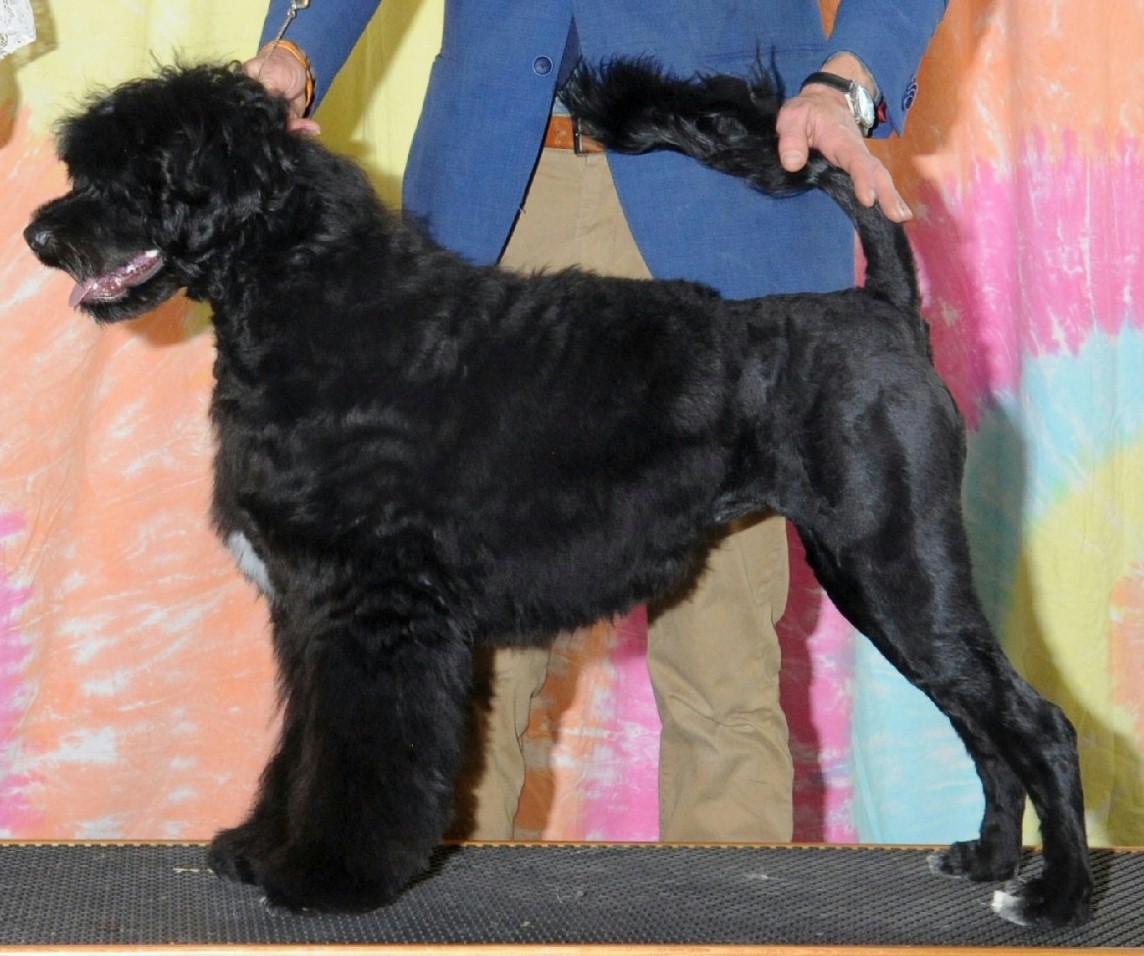 Pepper
Caladesi Spicing It Up
Pepper is the newest Caladesi puppy. She is a Drifter - GCH. CH. Driftwood Call Me SexSea, CGC, WWD, AOM, AOE, POM & Disco - CH. Seaworthy's It's Raining Men At Caladesi.